Leg Up Equestrian DRILL TEAM
[Cathy Kodell, Director / Head Instructor]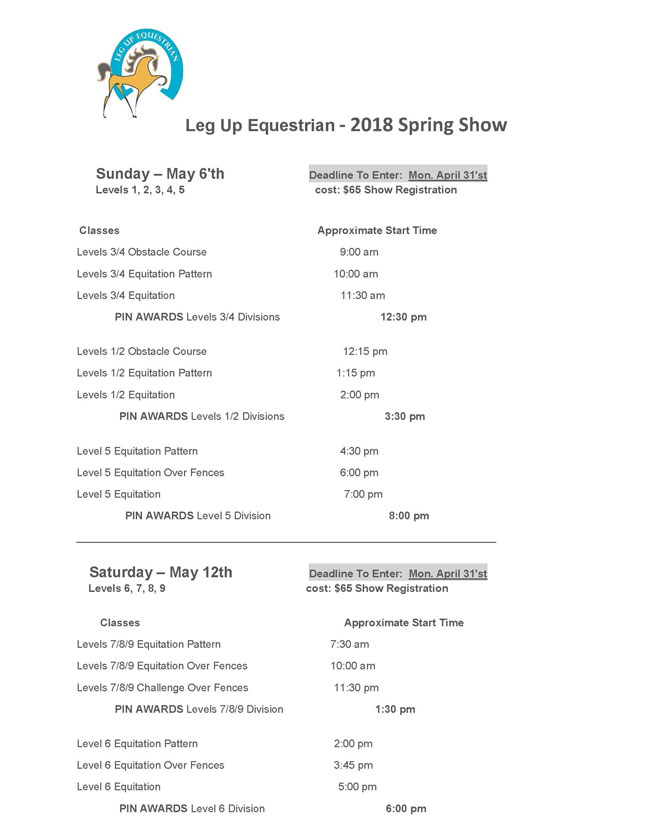 Registration Deadline
Mon April 31st!
Important Show Info:
Show scheduled rain or shine - no same day registrations. Late Registration fee: +$20
Please arrive approx. 30 min before the start of your class & wear your Leg Up Shirt. This is a family friendly event, spectators welcome! Be supportive of all riders, be patient, have fun and let's celebrate our rider's achievement. Thank you for being a part of Leg Up Equestrian!